If you have any information about these crimes or any person(s) involved, you are urged to call Crime Stoppers at or submit a Web Tip . You do not have to give your name. CRIME STOPPERS will pay a cash reward of up to $1000 and you can remain anonymous.
Sponsor

Theft Prop >=$100<$750
February 14, 2022
The Terrell Police Department is investigating several catalytic converter thefts through out the city. The two suspects below are believed to be responsible for the thefts and appear to be either H/M or W/M. The suspects vehicle is believed to be a black passenger car possibly a 2014-2016 Toyota Corolla based on taillight design and similar body style.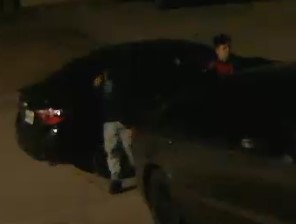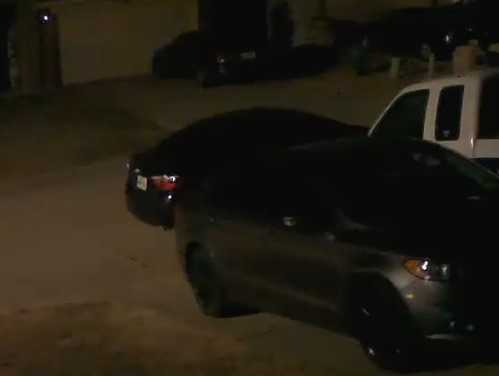 ---
Aggravated Assault with a Deadly Weapon
January 29, 2022
STATUS
: WANTED
Zaterrius Jaron Minor is wanted for Aggravated Assault with a Deadly Weapon in connection with the shooting that occurred January 29, 2022, at the 2300 block of San Marcos Drive (Travis Ranch) Forney Texas. Any information regarding the whereabouts of Minor contact Investigator Corder at 972-932-9640.
If you would like to remain anonymous contact Kaufman County Crime Stoppers at 877-847-7522.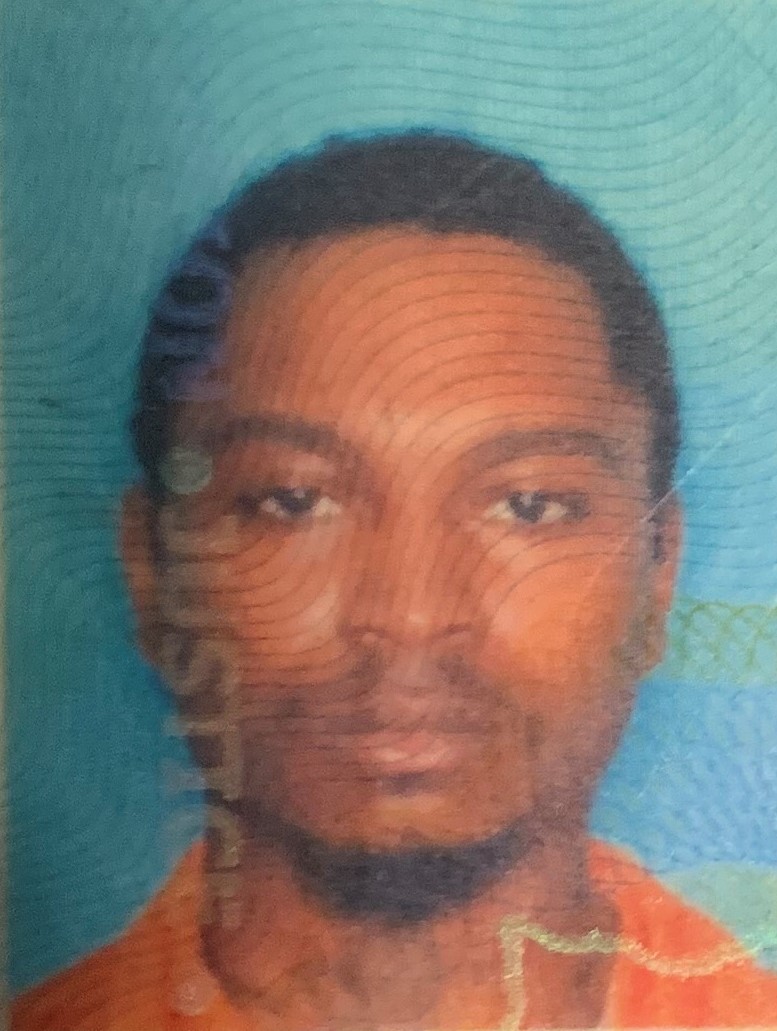 ---
21-062470 Theft >$2,500 <$30K
October 16, 2021
On October 16, 2021 at about 1:19 PM, Officer were dispatched to Home Depot located at 151 Windsor Ave in Terrell, TX in reference to a theft. The suspects fled the location in a Maroon Ford Ranger before officers arrived.
The three suspects entered the business and walked straight to the electrical wiring. All three suspects loaded two carts before making their way to the front of the store passing all points of purchase. Management confronted the suspects outside in the parking lot at which point they abandoned the buggies and ran to a maroon Ford Ranger. Video surveillance footage showed two Hispanic males in their 20-30's wearing green construction vests and one Hispanic male appearing in his forties wearing a blue Nike sweater. All three suspects wore medical masks covering the bottom of their faces. The recovered merchandise totaled $3508.60.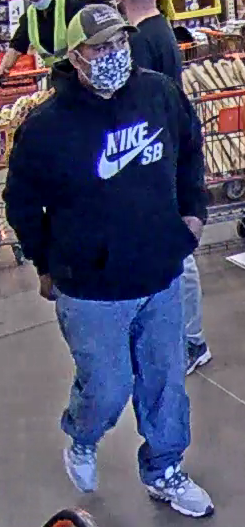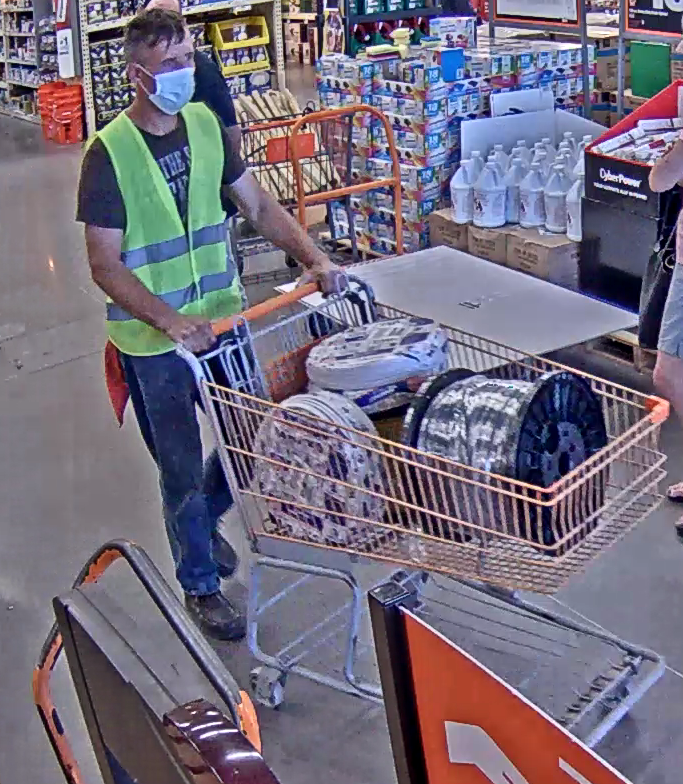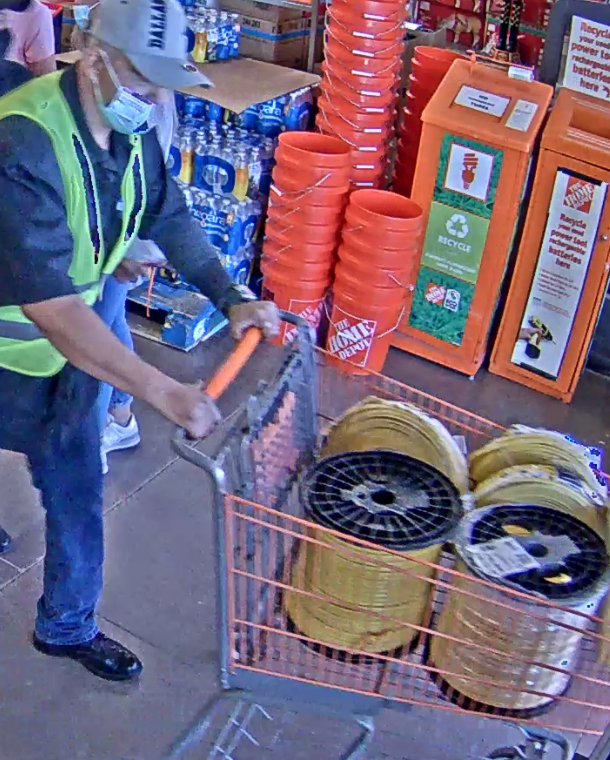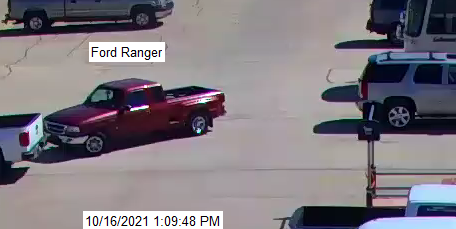 ---
Robbery
September 24, 2021
STATUS
: OPEN
On September 19, 2021 the two subject in the picture entered the Tractor Supply in Terrell and took items from the store without purchasing. The subjects were approached by a store employee about the merchandise and in order to maintain control of the property, one of the suspects threatened to harm the employee. The suspects left the location in a black Jeep.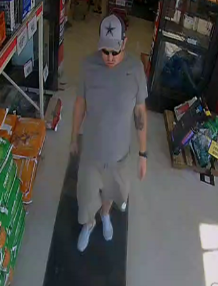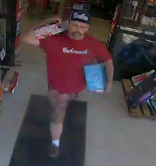 ---
Aggravated Robbery- CEFCO Kemp TX
June 18, 2021
STATUS
: OPEN
At 0156 hrs on June 18, 2021 two suspects pointing weapons at the store clerk entered the CEFCO located at 125 N SH 274, Kemp TX 75143. Suspect # 1 is wearing a black hoodie with Pilot Point HS on it, a black face mask, black track pants with white stripes, and black and white Nike tennis shoes. Suspect # 1 hair is in dreads and he is lighter in color. Suspect # 1 carried in a black backpack with red roses on it. Suspect # 1 is pointing a black handgun at the cashier. Suspect # 2 is shorter and darker in color, wearing a black hoodie, black long shorts, and black tennis shoes, and is wearing a white skull face mask. Suspect # 2 is pointing a silver handgun at the clerk. Both suspects got away with an undisclosed amount of money and Swisher Black and Optima Red Cigars.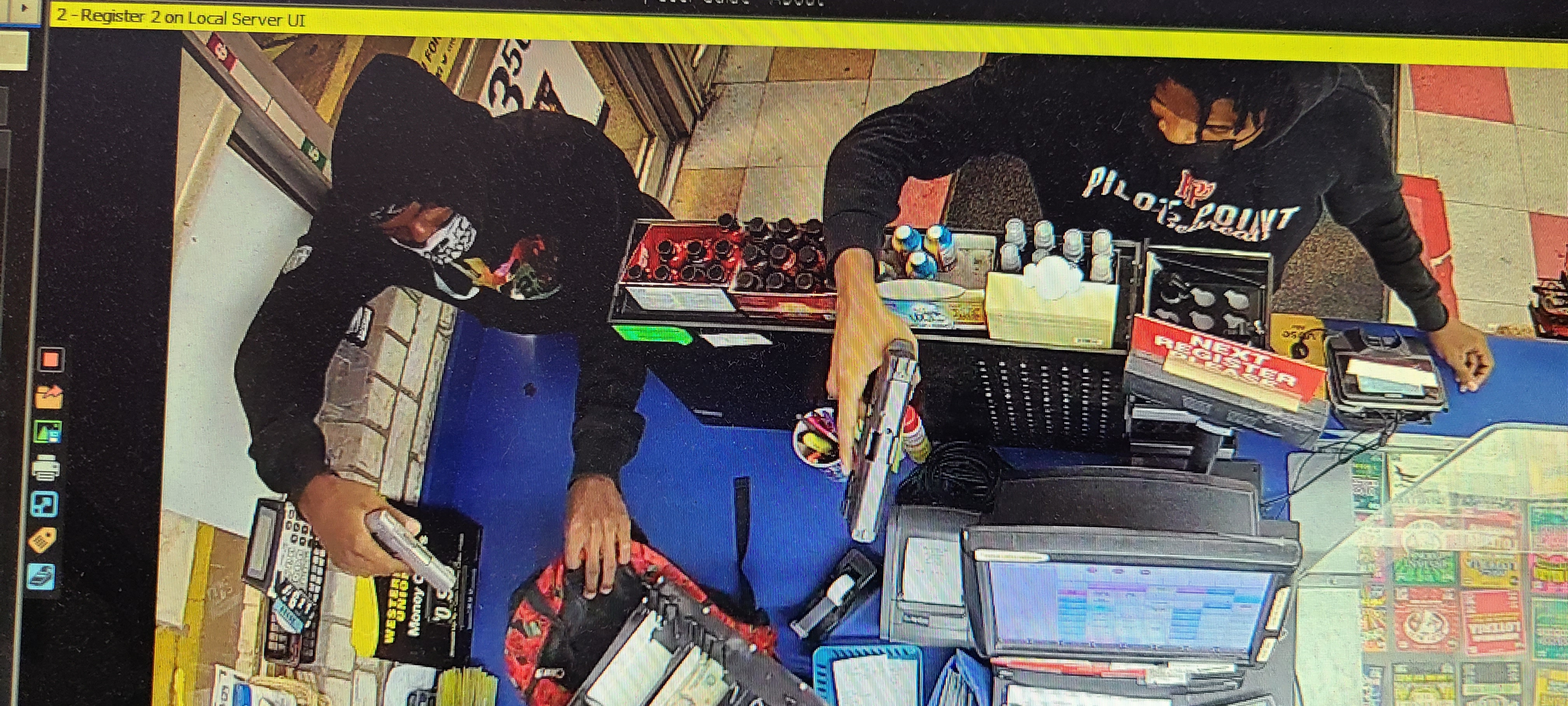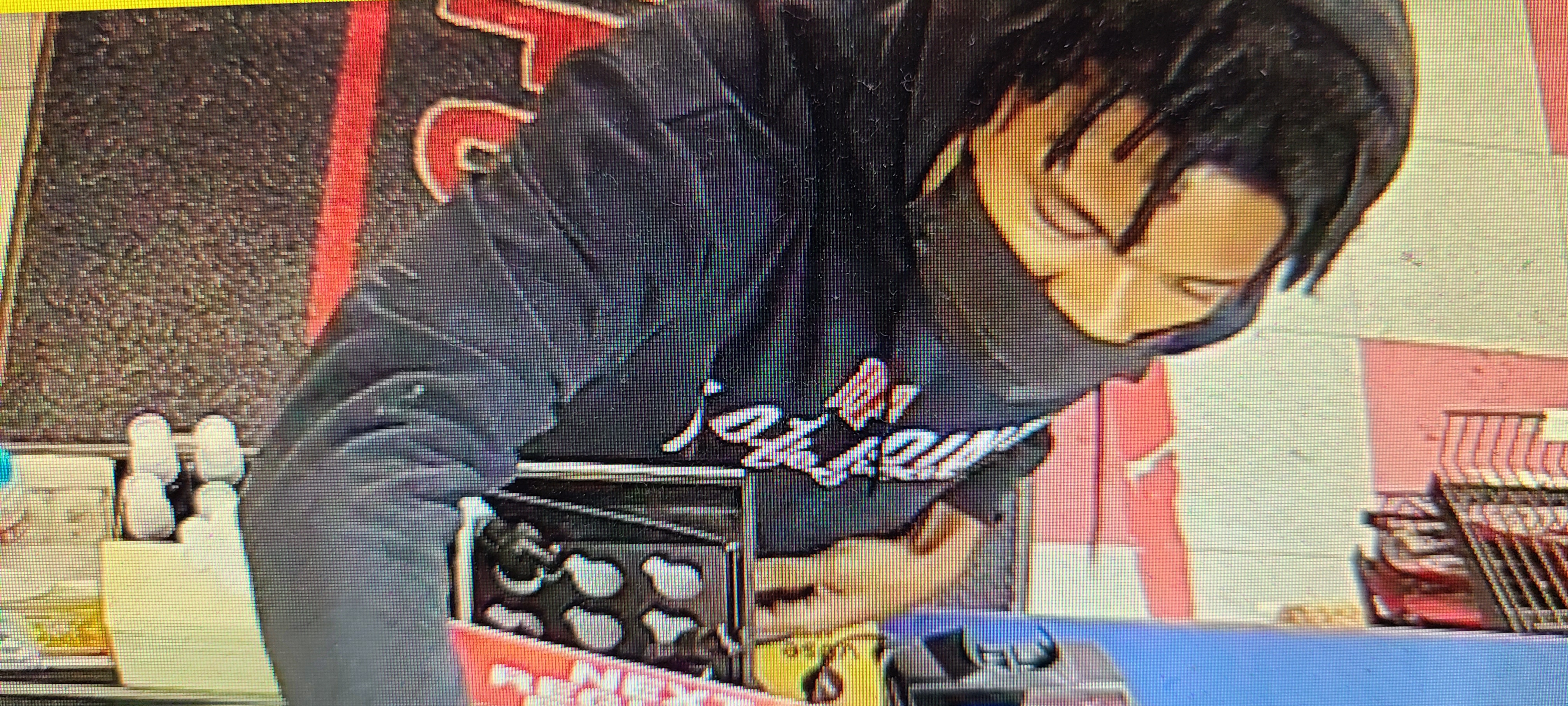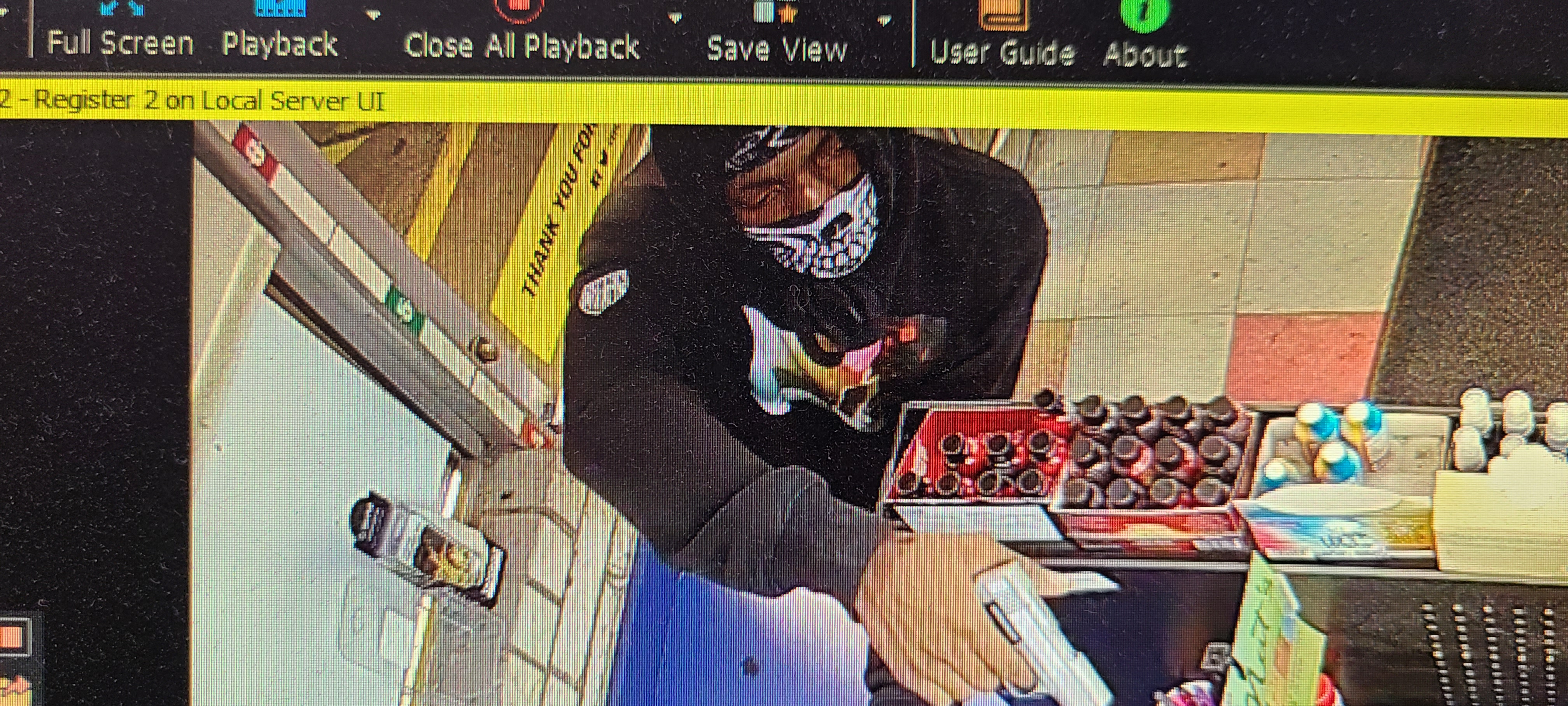 ---
21-024202 Ulta Theft
April 26, 2021
On 04/23/21 the pictured suspect entered Sunglass Hut, located at 301 Tanger Dr. Suite 204, and stole 15 pairs of sunglasses. After exiting the business with the stolen merchandise the suspect entered a black passenger car and fled the location. The total value of theft is $4314.00.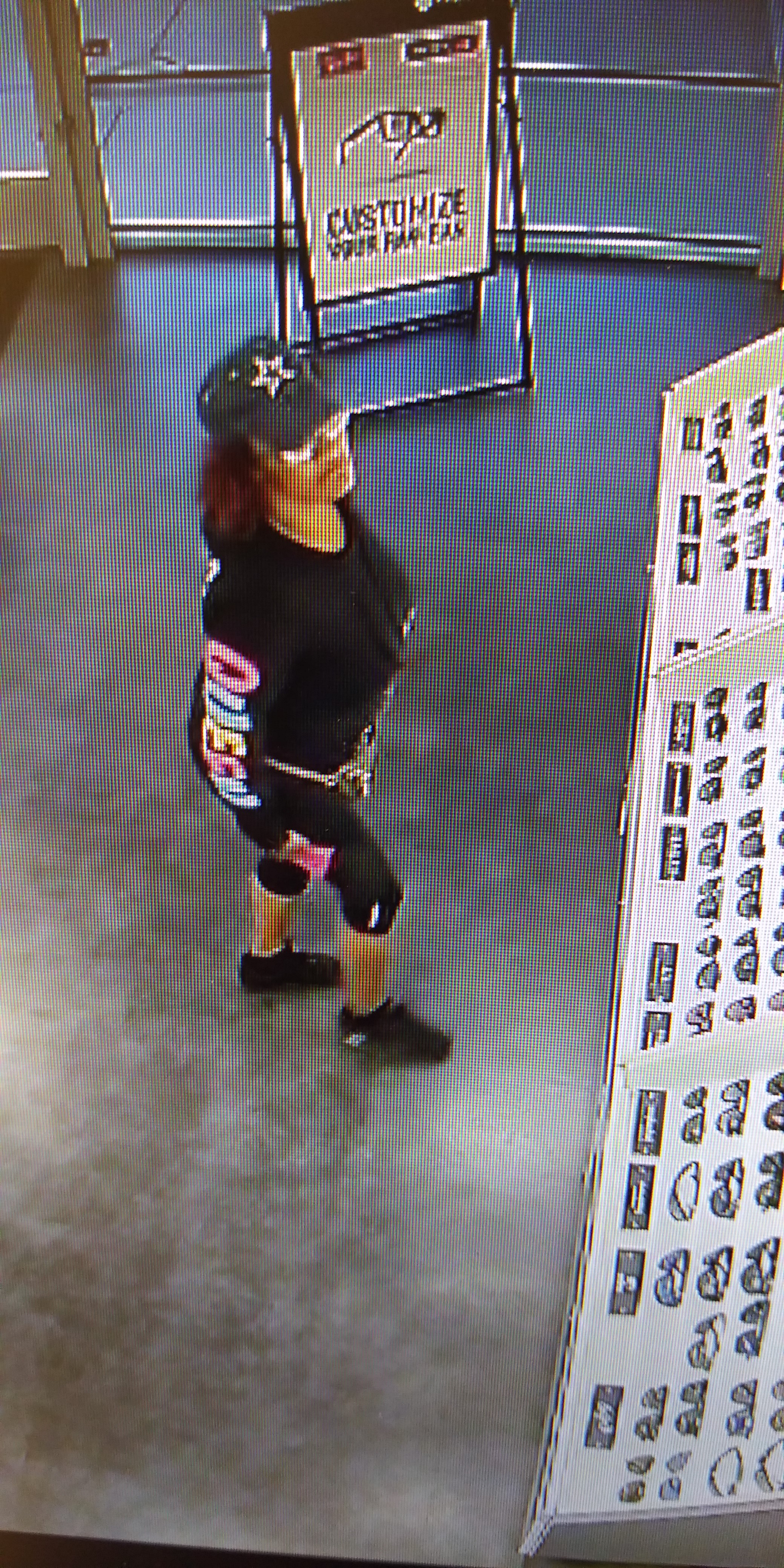 ---
Criminal Trespass 21-008464
February 09, 2021
On Sunday February 7, 2021 the below pictured subject was observed inside of the secured fenced area of U-Rent-It, located at 2280 W. Moore Ave, while the business was closed. The subject was last seen leaving the area in a white Mercedes that had damage to the rear divers side fender and a plastic bag covering the rear drivers side window.
Anyone with information concerning the identity of the suspect contact the Terrell Police Department at 469-474-2700 or the Kaufman County Crime Stoppers.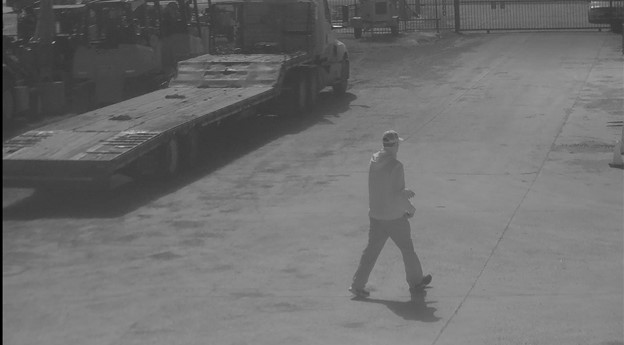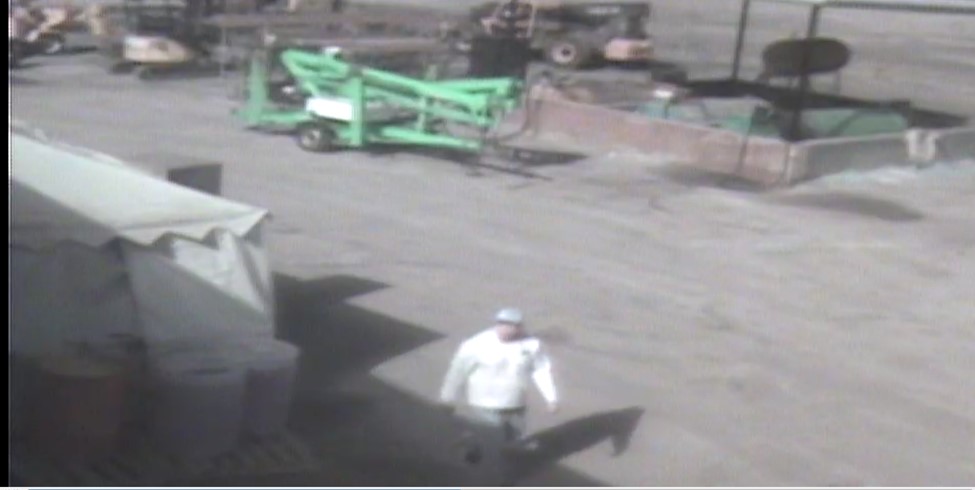 ---
20-050997 Agg. Assault DW
November 30, 2020
On Saturday November 28, 2020 at approximately 0114 hrs. Terrell Police Department Officers were dispatched to the 400 blk of E. Moore Avenue, under the Hwy 34 underpass, in reference to an assault. Upon arrival, Officers observed that the victim had been stabbed multiple times and his throat cut. Please contact Kaufman County Crime Stoppers or Detective Seabolt at 469-474-2789 with information regarding this case.
---