If you have any information about these crimes or any person(s) involved, you are urged to call Crime Stoppers at or submit a Web Tip . You do not have to give your name. CRIME STOPPERS will pay a cash reward of up to $1000 and you can remain anonymous.
Sponsor

21-062470 Theft >$2,500 <$30K
October 16, 2021
On October 16, 2021 at about 1:19 PM, Officer were dispatched to Home Depot located at 151 Windsor Ave in Terrell, TX in reference to a theft. The suspects fled the location in a Maroon Ford Ranger before officers arrived.
The three suspects entered the business and walked straight to the electrical wiring. All three suspects loaded two carts before making their way to the front of the store passing all points of purchase. Management confronted the suspects outside in the parking lot at which point they abandoned the buggies and ran to a maroon Ford Ranger. Video surveillance footage showed two Hispanic males in their 20-30's wearing green construction vests and one Hispanic male appearing in his forties wearing a blue Nike sweater. All three suspects wore medical masks covering the bottom of their faces. The recovered merchandise totaled $3508.60.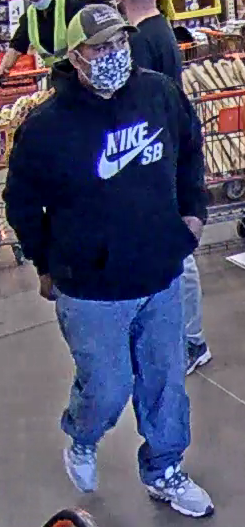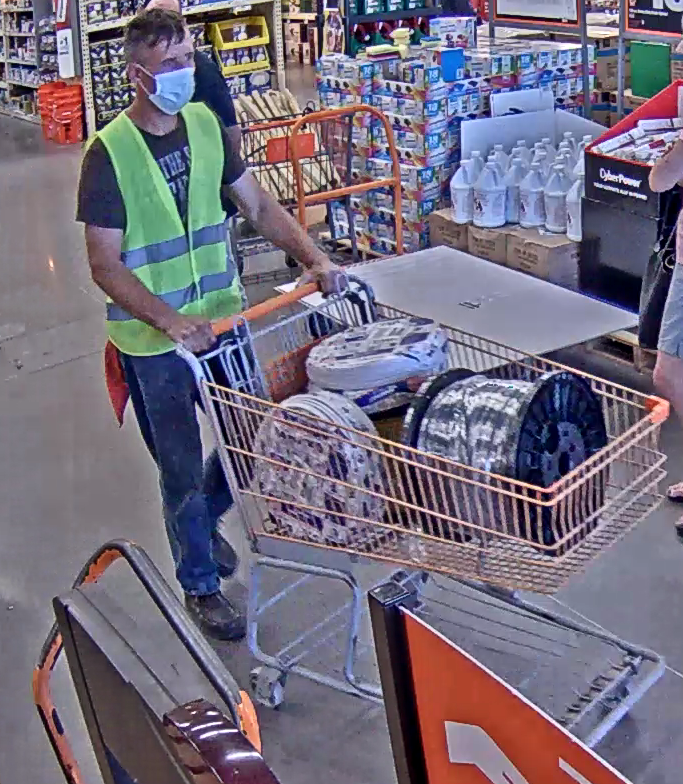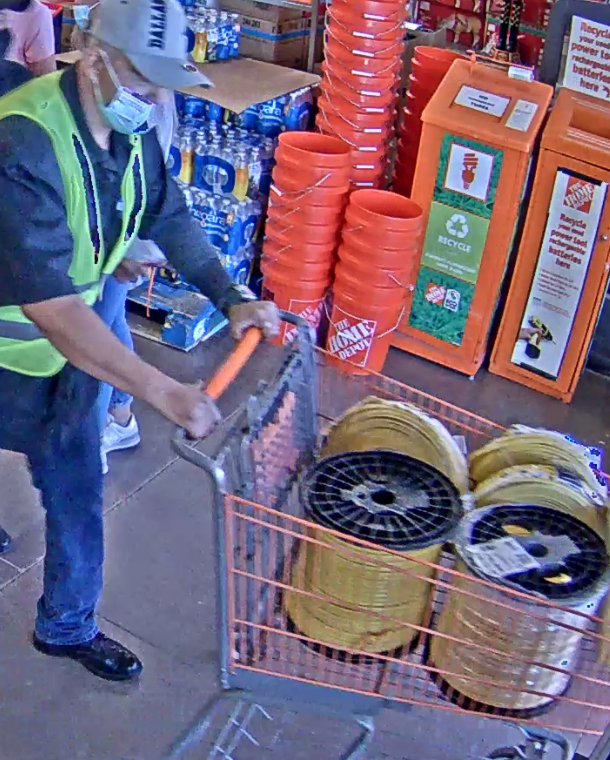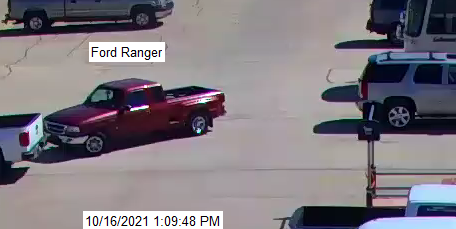 ---
Burglary of building 21-058032
September 28, 2021
On Tuesday, September 28, 2021 at approximately 0821 hours Terrell Police Officers were dispatched to Peter Coin Laundry, 401 N. Frances St. in reference to a delayed burglary. The unknown suspect made entry through the front door and took $500 in cash from inside the office.
Video footage showed that a black male in his mid 20's , with a black mustache, wearing a red hoodie that had "Tumblers", written on it, had made entry into the building and took the money from the office .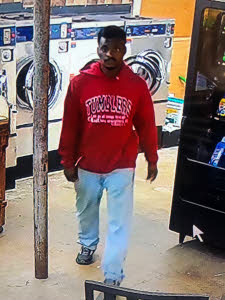 ---
Theft Prop >$2500 <$30K
September 27, 2021
On 9/27/2021 Terrell Police Officers were dispatched to Ulta located at 750 American Way in Terrell in reference to a theft that had just occurred.
The suspects fled the scene in a white Toyota Camry with a paper tag. Management reported that two black males approximately 6 feet tall wearing mask walked into Ulta and grabbed a shopping basket then proceed to the men's fragrance display. The two males then start filling their baskets with multiple brands of cologne totaling 41 bottles with a value of $4,411.00. The two males then exit the store . Management advised theses same two suspects have been linked to 10 other incidents at Ulta's across the DFW metroplex with a total value of 52,993 in stolen merchandise.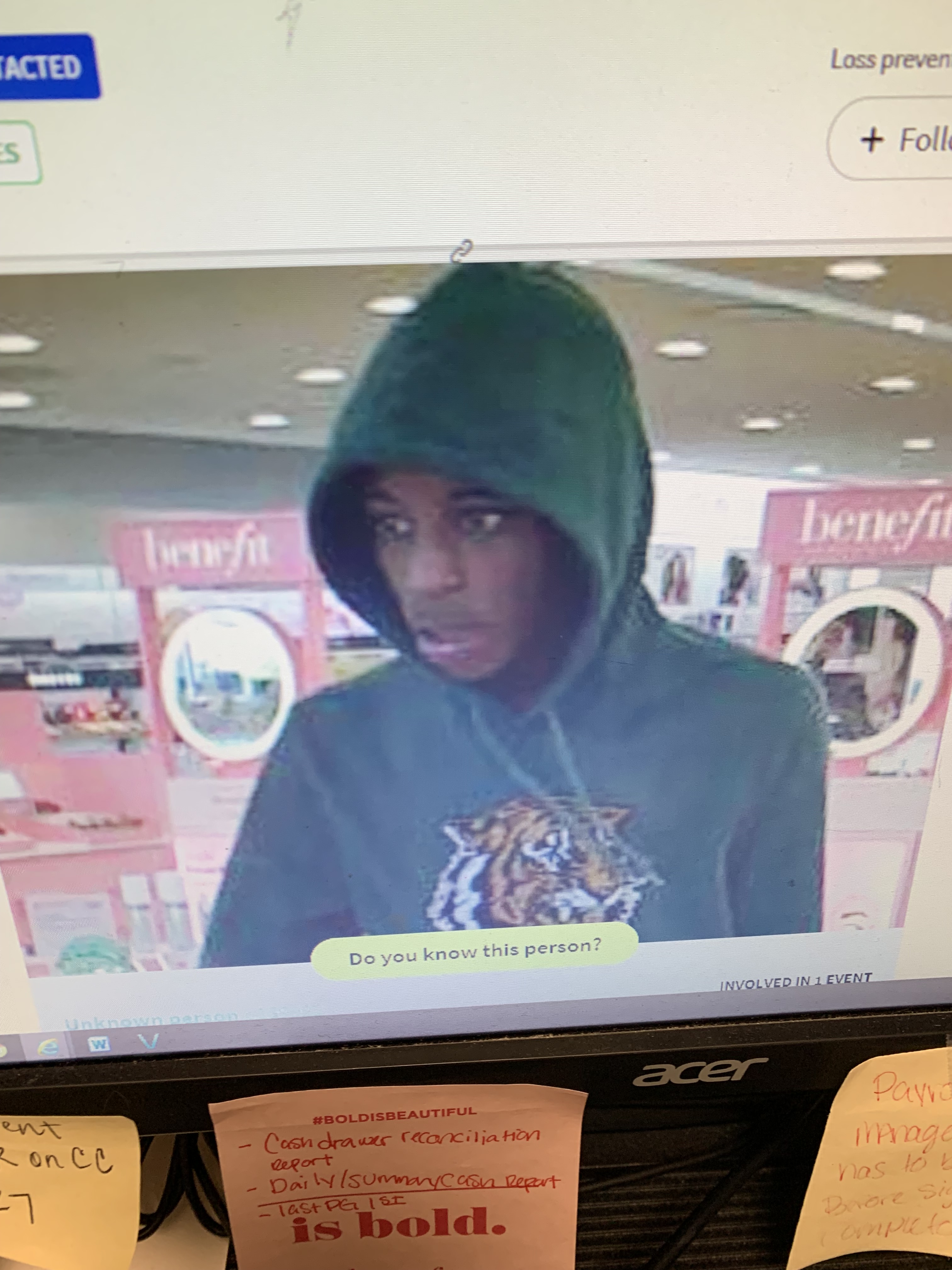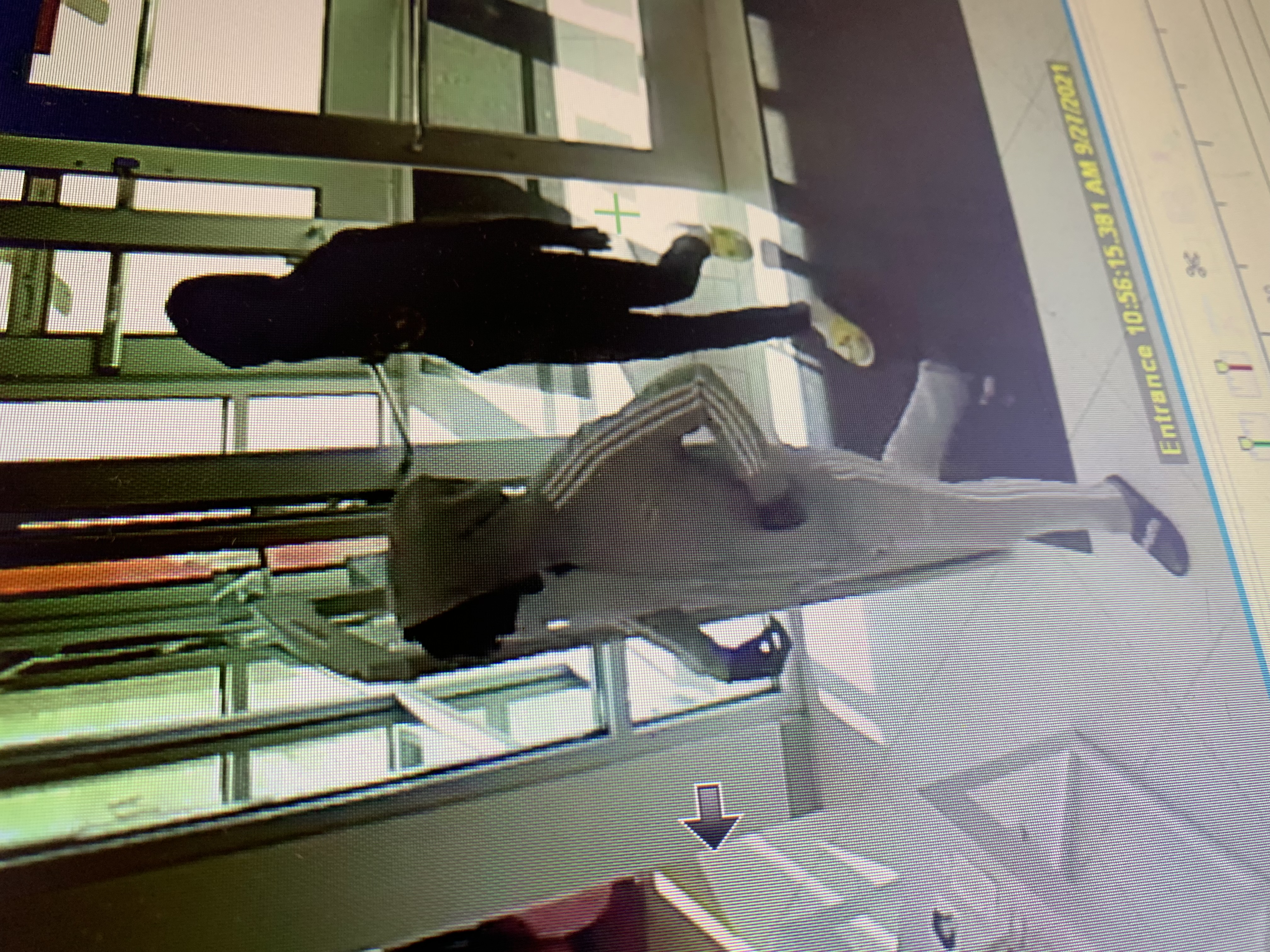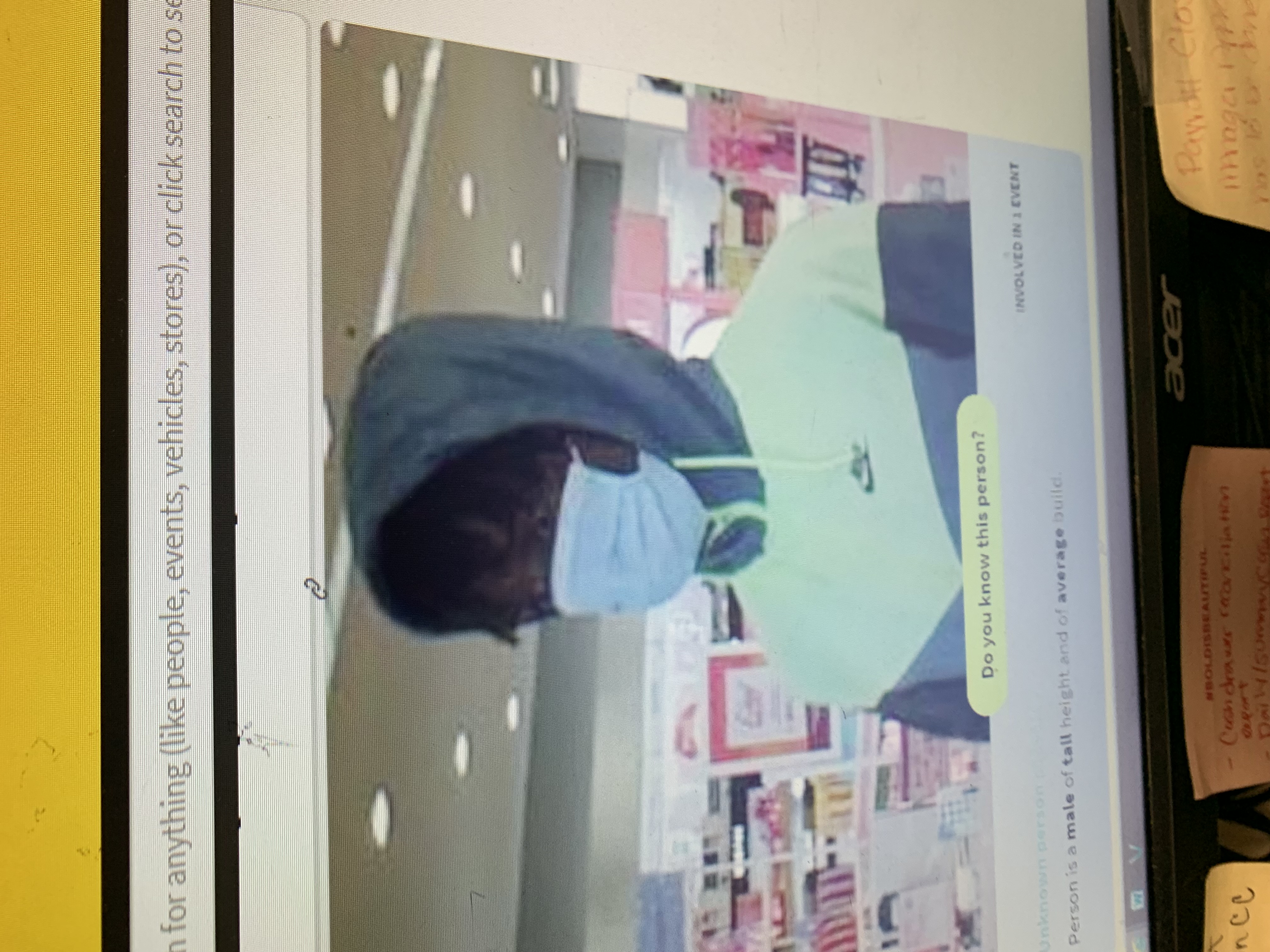 ---
Robbery
September 24, 2021
STATUS
: OPEN
On September 19, 2021 the two subject in the picture entered the Tractor Supply in Terrell and took items from the store without purchasing. The subjects were approached by a store employee about the merchandise and in order to maintain control of the property, one of the suspects threatened to harm the employee. The suspects left the location in a black Jeep.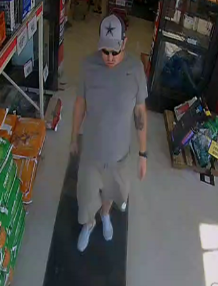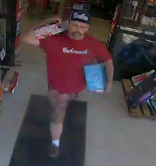 ---
21-043448 Aggravated Robbery
July 22, 2021
On Thursday July 22, 2021 at approximately 1853 hours Officers responded to 1446 West Moore Avenue (Little Caesars), Terrell, Kaufman County, Texas to a robbery. The caller stated that a white male in a grey Chevy truck took their phones and wallet.
Victim stated that they had parked behind Little Caesars while they waited on their pizza. A grey Chevy truck entered from the red light and began to slowly drive through the parking lot and look at vehicles. The driver then made eye contact with the victim before driving around his vehicle and pulling up so the driver's doors were side by side. The driver was described as an older, skinny white male, with no front teeth, tattoos on his left arm, wearing a t-shirt and a ball cap of unknown color. The driver then pulled out a handgun and held it under his left armpit. The driver then told the victims to give him their phones and wallets. The driver sped out of the parking lot.
They described the truck as a white, silver, or grey 4 door Chevy truck. They stated that the truck appeared to be lifted and had large tires.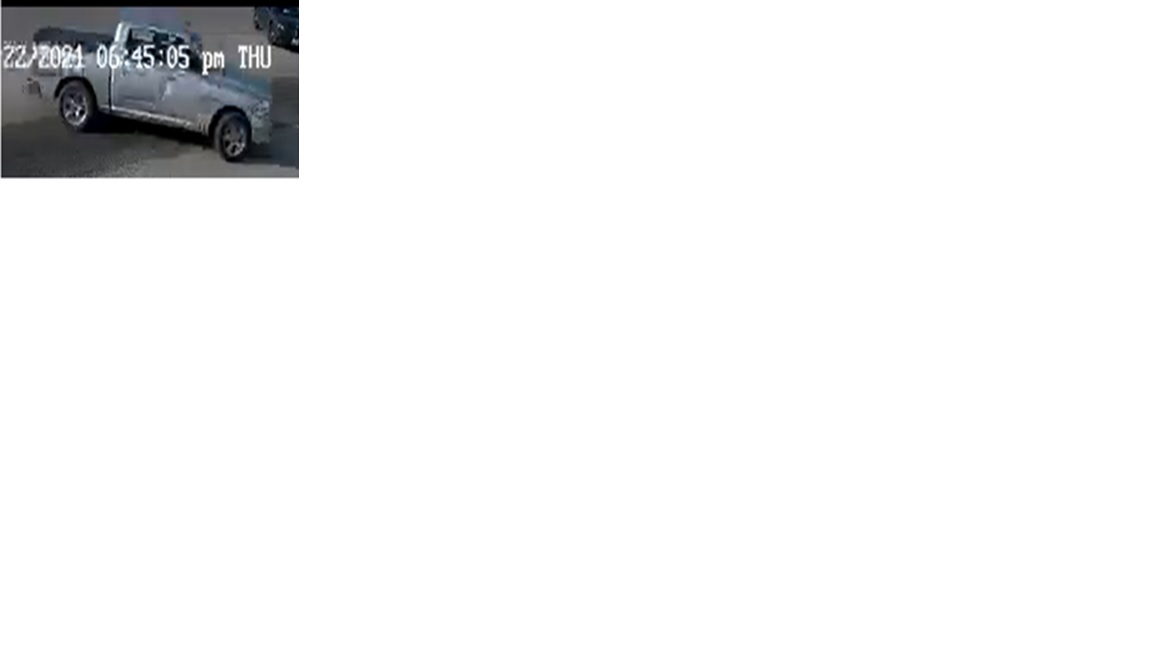 ---
21-040951 Motel 6 Theft
July 19, 2021
On Saturday July 10, 2021 at approximately 1729 hours, Officers were dispatched to 101 Mira PL, Motel 6, in regards to a theft that just occurred. Upon arrival Officers made contact with the front desk clerk.
The clerk stated that around 1705 hours a black male wearing a white face mask, white tank top, black shorts, and black shoes and a black female wearing a blue jean dress with long white hair. The male has multiple tattoos. Both came into the motel and walked around before the black male jumped over the counter and open the cash drawer grabbing all the cash, approximately $350. Both subjects then ran out of the motel and jumped into a silver 4 door passenger car. The vehicle had damage to the rear and no rear bumper.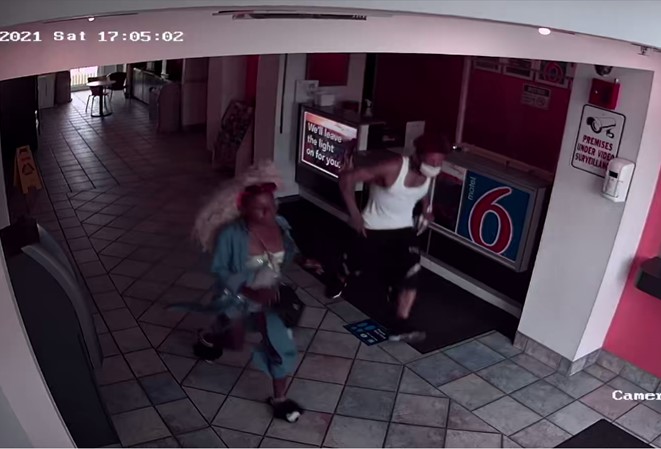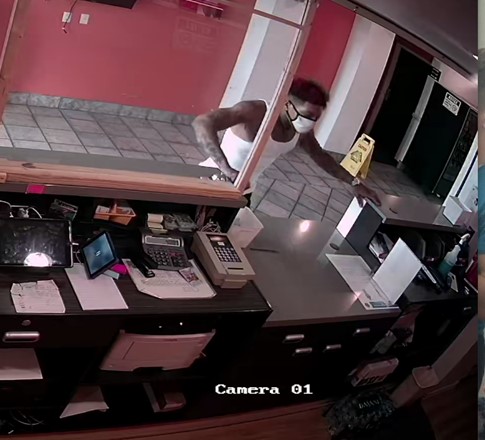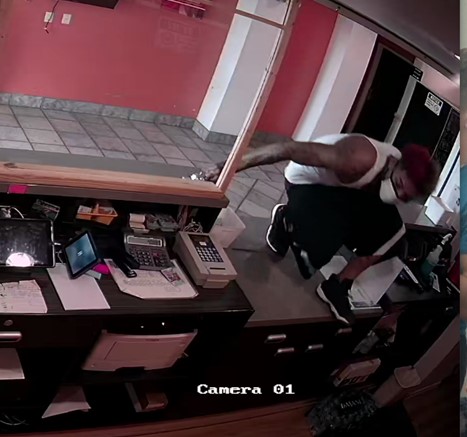 ---
21-42495 Stolen Credit Cards
July 17, 2021
On July 17th at approximately 8:53 p.m., an unidentified subject used a stolen credit card at Wal-Mart 1900 W Moore Ave, Terrell, TX to make a purchase. The suspect is a slender white male and was wearing athletic style clothing at the time of the offense. He has a tattoo with script on the inside of his left forearm. The subject left in a dark color 2 door car.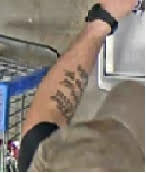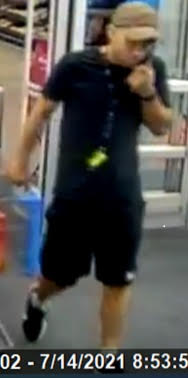 ---
Aggravated Robbery- CEFCO Kemp TX
June 18, 2021
STATUS
: OPEN
At 0156 hrs on June 18, 2021 two suspects pointing weapons at the store clerk entered the CEFCO located at 125 N SH 274, Kemp TX 75143. Suspect # 1 is wearing a black hoodie with Pilot Point HS on it, a black face mask, black track pants with white stripes, and black and white Nike tennis shoes. Suspect # 1 hair is in dreads and he is lighter in color. Suspect # 1 carried in a black backpack with red roses on it. Suspect # 1 is pointing a black handgun at the cashier. Suspect # 2 is shorter and darker in color, wearing a black hoodie, black long shorts, and black tennis shoes, and is wearing a white skull face mask. Suspect # 2 is pointing a silver handgun at the clerk. Both suspects got away with an undisclosed amount of money and Swisher Black and Optima Red Cigars.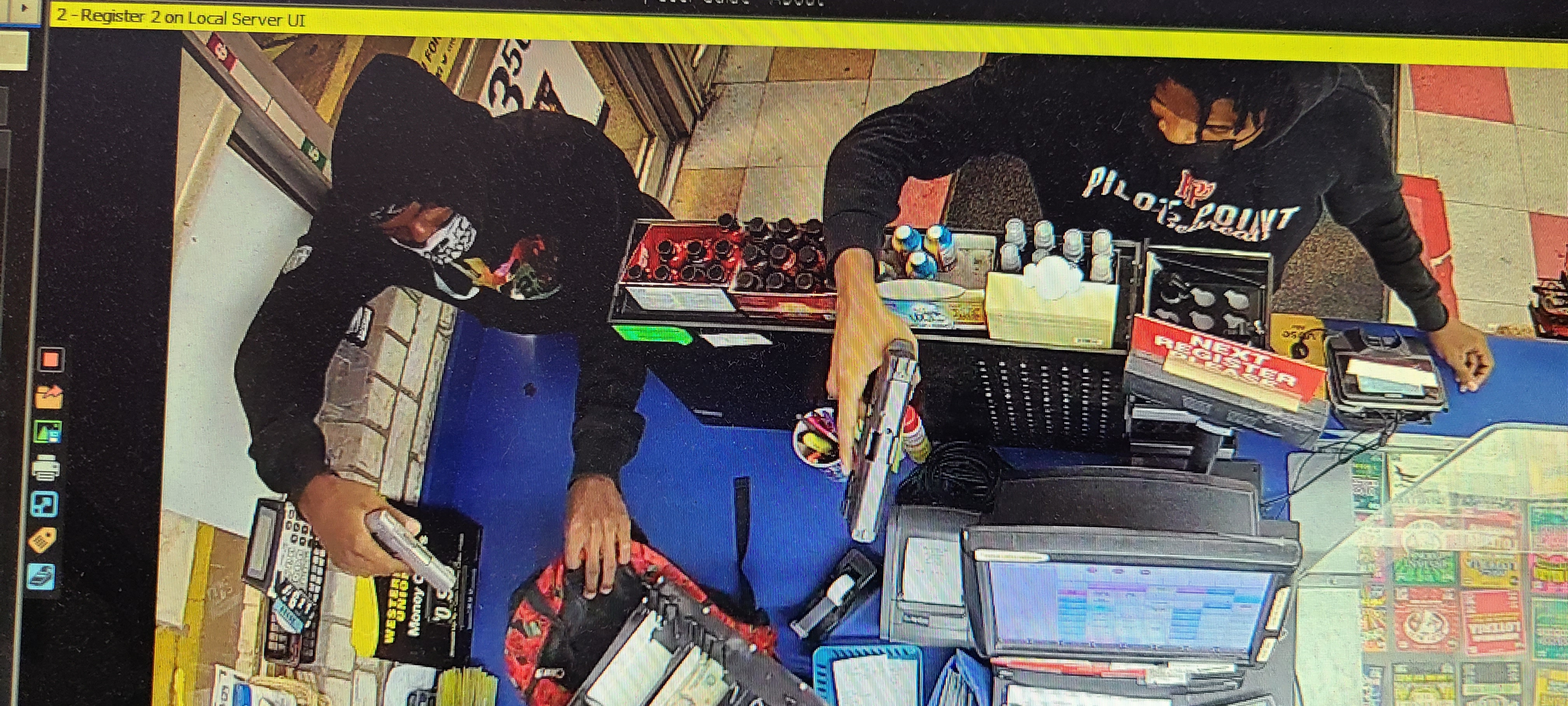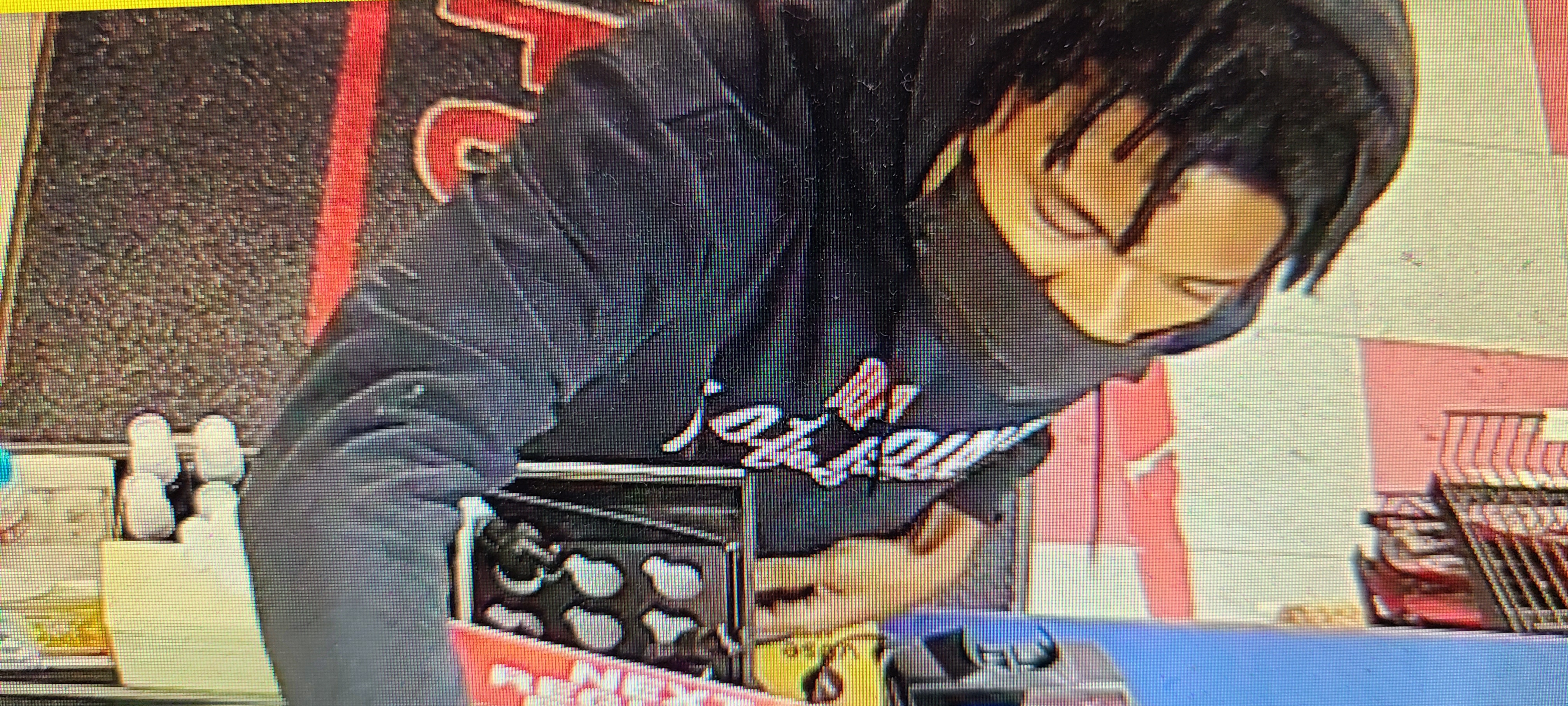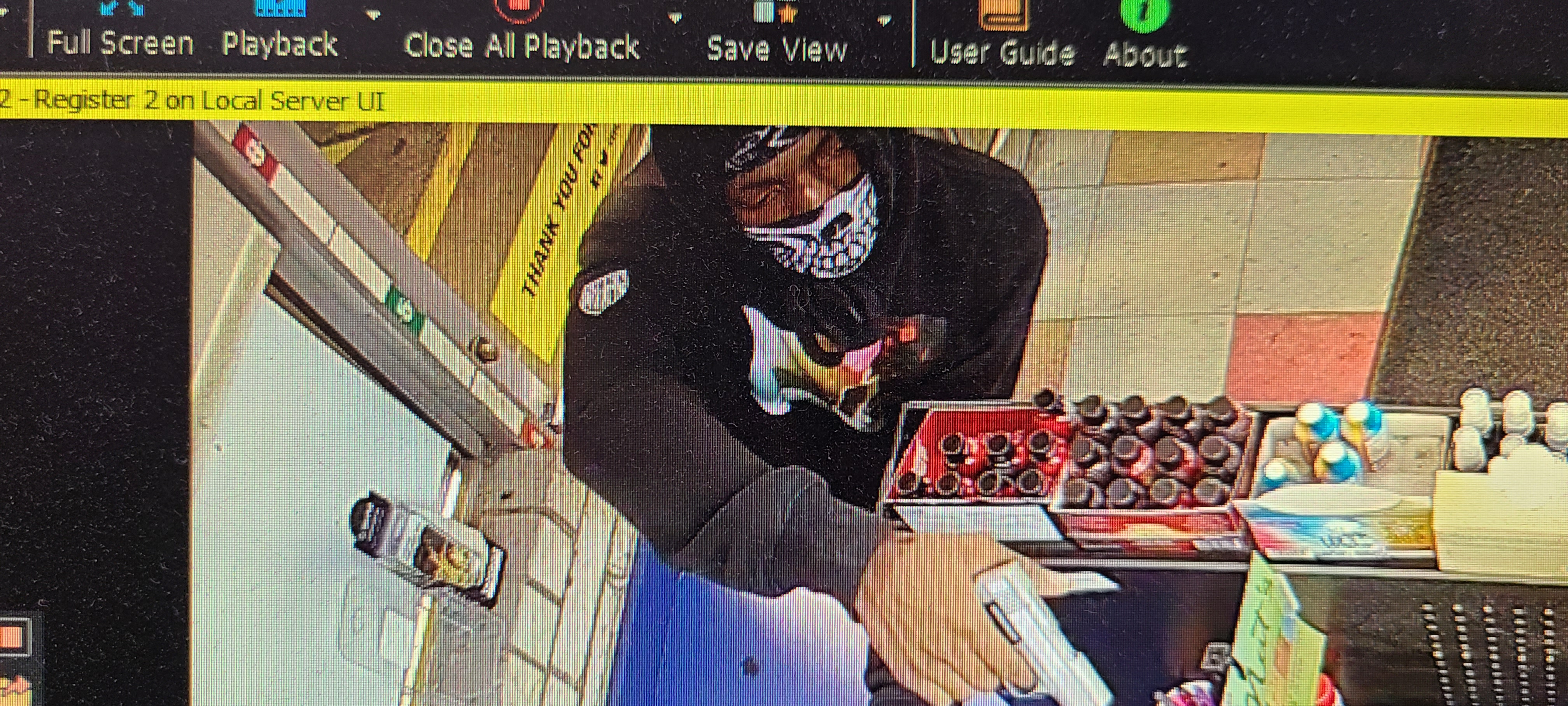 ---
21-024202 Ulta Theft
April 26, 2021
On 04/23/21 the pictured suspect entered Sunglass Hut, located at 301 Tanger Dr. Suite 204, and stole 15 pairs of sunglasses. After exiting the business with the stolen merchandise the suspect entered a black passenger car and fled the location. The total value of theft is $4314.00.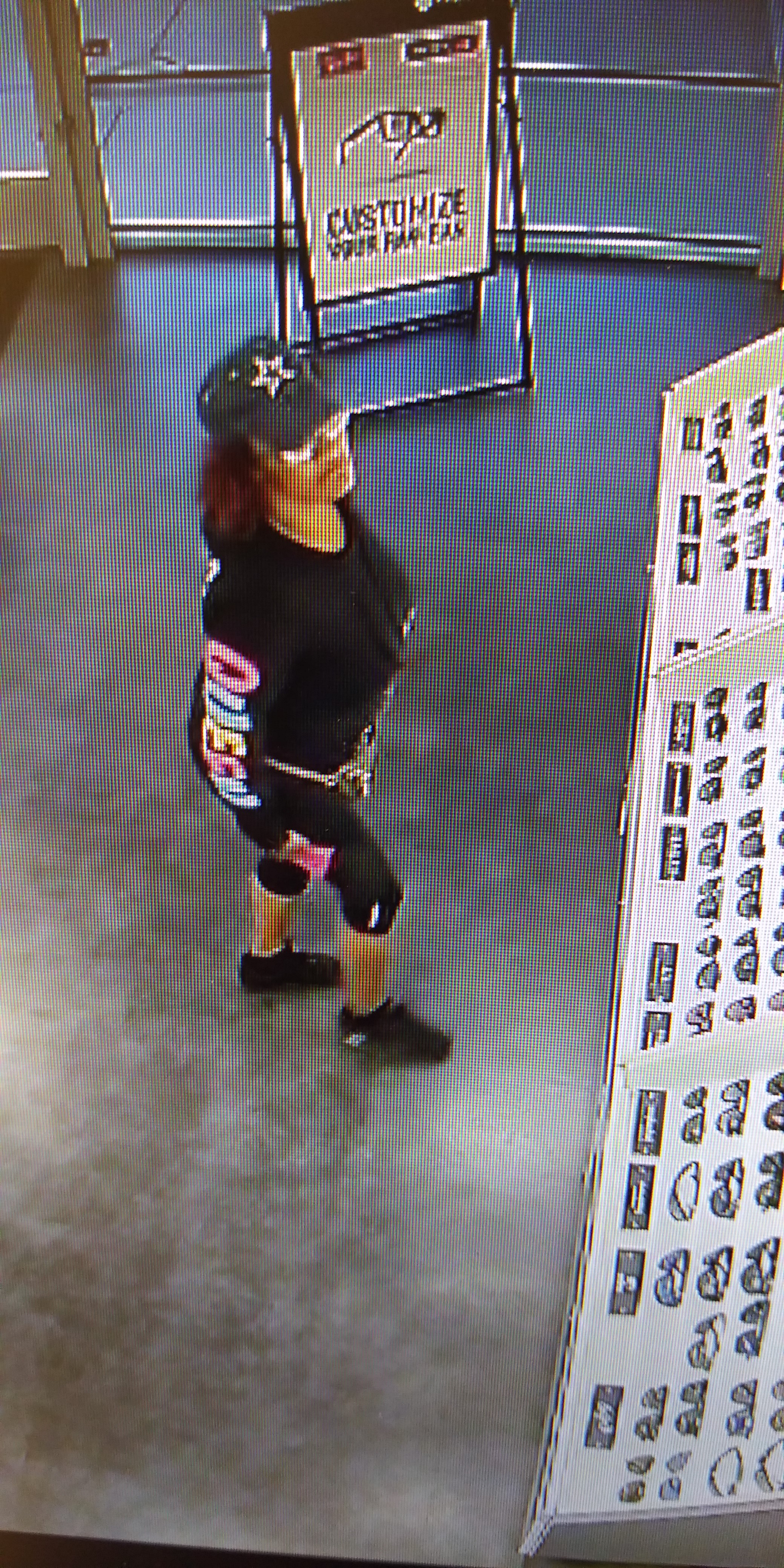 ---
Criminal Trespass 21-008464
February 09, 2021
On Sunday February 7, 2021 the below pictured subject was observed inside of the secured fenced area of U-Rent-It, located at 2280 W. Moore Ave, while the business was closed. The subject was last seen leaving the area in a white Mercedes that had damage to the rear divers side fender and a plastic bag covering the rear drivers side window.
Anyone with information concerning the identity of the suspect contact the Terrell Police Department at 469-474-2700 or the Kaufman County Crime Stoppers.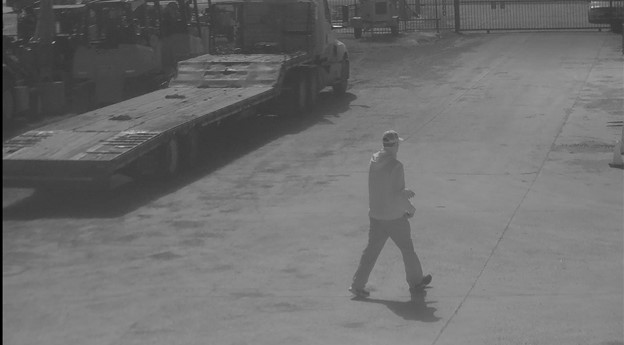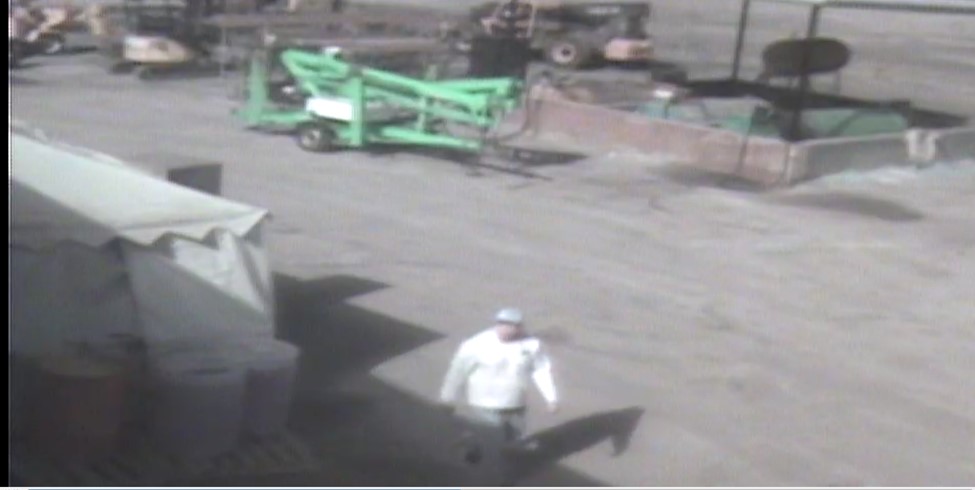 ---
20-050997 Agg. Assault DW
November 30, 2020
On Saturday November 28, 2020 at approximately 0114 hrs. Terrell Police Department Officers were dispatched to the 400 blk of E. Moore Avenue, under the Hwy 34 underpass, in reference to an assault. Upon arrival, Officers observed that the victim had been stabbed multiple times and his throat cut. Please contact Kaufman County Crime Stoppers or Detective Seabolt at 469-474-2789 with information regarding this case.
---